German Eco Holidays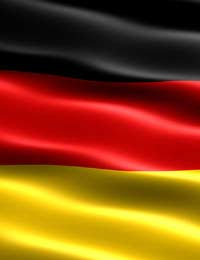 Once ranked at the top of the package holiday league, today growing numbers of Germans are opting to holiday at home and increasingly, as travel companies start to offer more and more eco holidays in Germany, other holiday-makers are beginning to join them.
It's no surprise to see Germany being conspicuously green; this is, after all, the land that invented the Grüne Punkt (green dot) back in 1991 – an approach to recycling packaging material which was to form the model of today's EU scheme. Even so, environmental awareness is one thing, but what has started to make Germany such a hot eco holiday destination? Part of the answer seems to lie in the sheer variety of what is on offer.
Healthy Minds and Bodies
German spa holidays have to be experienced to be believed – even for a nation with such normally high standards of personal care. From traditional treatments to fully fledged Ayurveda retreats, you'll find them all and many are located in some of the most beautiful countryside in Europe.
For anyone looking for a more active way to enjoy the great German outdoors, there's no shortage of hiking holidays on offer. The themed walking vacation – a relatively new development in this sector of the holiday market – seems to be catching on, with well qualified guides pointing out aspects of the unique ecology, architecture or cultural significance of the region as you travel. From the Alps to the Black Forest, it's hard to imagine a better way to see Germany at its best than by using one of the lowest impact forms of eco travel – your own two feet!
Eco Lodges
If the idea of an eco lodge is high on your list of perfect holiday venues, then Germany certainly isn't about to disappoint you. You only need travel a short distance from some of the country's main airports to feel you've disappeared off the map – and off the grid – to spend a fortnight in one of a growing number of sustainably built, luxurious but low impact lodges. Often set in their own grounds, with stunning views of lakes, mountains or forest, German eco lodges are hard to beat for the simple pleasure of unwinding in beautiful natural surroundings knowing that your chill-out isn't saddling the earth with tonnes of extra carbon.
Two-Wheeled Travel
While one or two of the eco lodges provide bicycles for guests to use, for the ardent cyclist, bicycling tours of the countryside are another well established feature of the German tourist market and there are plenty of options to choose from, to suit most tastes.
If you're architecturally-minded, for instance, you can join a trip around Saar and Moselle to enjoy the Roman remains, castles and half-timbered houses you'll pass on your travels, or cycle from Innsbruck to Donauwörth and see royal palaces and Bavarian castles.
Travel from Hamburg to Schwerin, through Mecklenburg and the Elbe Valley and your tour takes in nature reserves along with some of the cultural and architectural delights of two of Germany's most striking towns. You can even combine cycling alongside the country's old waterways with the chance to travel on them – with a bike and barge tour between Koblenz and Saarbrücken.
Whatever you think eco holidays should be all about, from active eco travel to gentler pursuits – or even just relaxing on the beach – it's probably to be found somewhere in the nearly 360,000 square kilometres of land that make up this country. No matter what you're after, it's probably worth giving Germany a thought before you book your next year's vacation.
You might also like...