Promoting Community Based Tourism Projects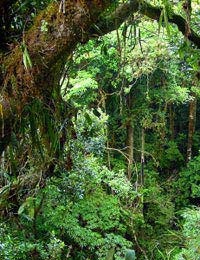 Community based tourism offers an almost utopian model for the development of truly sustainable tourism which benefits the local economy, protects indigenous cultures and conserves wildlife, while giving the eco-conscious holiday-maker a unique experience. However, the nature of these ventures leaves them particularly exposed to economic pressures. In the final analysis, profitability is the key to their survival – and yet their very remoteness can work against them in the global market. Clearly, if a given enterprise cannot generate sufficient revenue, then the aims of cultural, ecological and economic support cannot be realised – and this remains an ever-present danger, particularly for small community tourism projects, until they become well established.
The Personal Touch
The single greatest challenge for community based tourist projects is to reach a big enough audience and though a robust marketing strategy is called for, the costs involved in attempting to put themselves on the world-wide tourist map are prohibitive. While the scale of advertising campaign necessary may be way beyond the budget of each individual project, there is plenty of scope for a spot of "unofficial" promotion by those amongst us who find the whole community-based ethos strikes a particular chord.
People respond to personal stories, so if you have particular knowledge of a scheme – and best of all, if you have first-hand experience – then one of the best ways to get the message across is simply by talking to people about it. Family, friends and colleagues are a great place to start and you may be surprised at how few of them have the first idea that these sorts of ventures even exist. Community based projects may be one of the brightest hopes for the travel industry over recent years – but they are also one of its best kept secrets – so get the word out! There are few things as compelling as talking to someone who has actually been on one and if you feel brave enough; there is never a shortage of clubs and organisations on the look-out for new speakers. With all things environmental being highly topical, you could soon find yourself in big demand and whether it is local schools, business groups or the WI – there are few quicker ways to get the message out to a wider audience.
Local Marketing
Another avenue to explore is your local travel agent – particularly if they are an independent, rather than one of a country-wide corporate group, who may be tied to particular holiday companies. With eco-tourism growing apace, it is a fair bet that you will not be the only person to go through their doors who would be interested in community tourism – and it is their business to cater to their clients' needs. By the same token, if you arranged your trip through them, then your feed-back could be invaluable; after all, everyone likes a personal recommendation. From a purely practical standpoint, it is a particularly useful approach to advertising which enables community-based travel opportunities to compete favourably with the often cheaper offerings of the mass travel industry.
While tourism has inevitably had an effect on the locality, it has not always made a significant contribution to the local economy. The rise of community based tourism – which sets out to address this issue in particular – is quite possibly the most positive development to hit the travel industry in recent years. In many respects, the "community" element goes far wider than perhaps is implicit in the original idea, encompassing the wider group of people who have experienced the positive aspects of this particularly green and novel twist on the whole holiday market. Since nothing is quite so successful as personal recommendation, the power of this kind of direct approach to the promotion of community based projects is clear. After all, it seems only fair that those who live at the centre of a tourist "honey-pot" should benefit from it.
You might also like...
Don;t forget social media, which is an important avenue for promoting ventures like this. Using Facebook, Twitter, Google + and all the other possibilities is a simple way of advertising. Creating a Facebook, group, for instance, is very simple and allows you to build a base there. Have a website, too - that's vital in this day and age. It all helps to promote things locally as well as globally, and like everyone, you need to have a Web presence these days to be taken seriously.
Donna
- 2-Jul-12 @ 8:50 AM