Holistic Holidays for Mind, Body, Spirit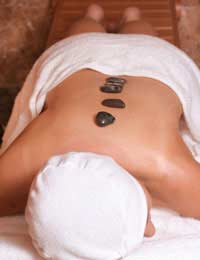 Holistic holidays have come a long way since their early rather "hippie" overtones and today a remarkable array of different courses breaks and retreats await those who are looking for a get-away to nourish mind, body and spirit. Wherever you want to go and whatever you want to do once you get there, there is something on offer to suit just about everyone. As always with any holiday – particularly specialised ones – it is a good idea to do your research carefully beforehand, but pick wisely and you should be well on the way to enjoying a very different type of experience.
Yoga, Tantra and Meditation
Eastern mysticism has held an enduring appeal ever since John Lennon and the other Beatles "discovered" the whole ashram idea, back in the 60s. The widespread popularity of yoga as a mental, physical and spiritual discipline has ensured the availability of a multitude of holiday possibilities – and if you are hoping to holiday close to home, you might be surprised just how little you have to travel to find your yoga break. For those wanting to go further a-field, there are opportunities lined up from the unique landscape of Ireland's Burren coastline to Southern India, Thailand and beyond – at all levels from beginner to the most accomplished. Some – such as "Sunflower Retreats," set amid the beautiful and unspoilt landscape of Sabina in Italy – also offer a range of complementary therapies and spa treatments.
Although everyone has heard of tantra, everything tantric does not have to be about sex – at least not in the way most people tend to think. Itself a form of yoga originating principally from Northern India and Tibet, tantra ultimately shows the way to re-connect with our partners, re-awaken intimacy and understand what it truly is to be soul-mates. Many couples have benefited from holidays under the guidance of a qualified tantric teacher – and though less numerous than those for more traditional yoga, they too are available across the globe. There are many places offering meditation retreats and the appeal of practising the art in and around those parts of the world where the Buddha himself first sought enlightenment is obvious. However, some of the available venues can be a little unexpected – with Edinburgh probably featuring high in the rankings as one of the most surprising. Run by the Order of Buddhist Contemplatives, the city's Portobello Priory offers meditation instruction, daily meditation and retreats in the Soto Zen – Serene Reflection – tradition.
Personal Development, Spiritual Growth
For many people, a holistic retreat holiday offers an unparalleled opportunity to simply spend sometime with themselves – freed from the demands of normal life – and address issues which are often, of necessity, ignored or bottled up.
There is certainly no shortage of choice when it comes to holidays for spiritual growth, personal development and self-empowerment – nor ways to make it happen. Retreats and personal workshops abound, offering you the chance to heal, nourish and grow through everything from psychotherapy to ritual drumming.
Of all the many options, Reiki is probably the most well known and many participants report experiencing profound feelings of spiritual and mental healing or personal empowerment. Reiki retreats are available in most corners of the globe – the venues usually being specially selected for their privacy and tranquillity, to allow visitors to relax and get the most benefit. An added bonus of this type of break is that they tend to attract people from many different backgrounds, cultures and age groups – and many lifelong friendships have been forged on such retreats.
However, for those looking for something focussed a little less on the spiritual – the spas of the world await, with holistic therapies aplenty. From the familiar reflexology, aromatherapy, Indian head massage, crystal healing and stone therapy, to some distinctly lesser-known offerings involving volcanic mud and leeches, the body can certainly be catered for too!
You might also like...