Riding Holidays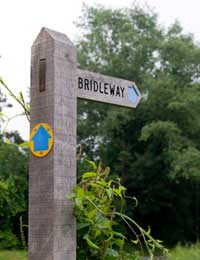 There are probably fewer more eco-friendly ways to travel than on horse-back and whether it is trekking through mid-Wales or trail riding in the Andes that appeals there is something to suit everyone's pocket and level of ability – from long-standing rider to complete beginner. It is, of course, essential to choose the right riding holiday, particularly if it is going to be your first time in the saddle – so what is available and how can you be sure that you pick the one which is right for you?
So Many Options
Not so long ago, holidaying in the saddle largely came down to either trekking or some form of instructional break, but in recent years the options have become much broader, both in terms of the activities and the destinations available. Much of the decision comes down to your own individual riding ability – and it pays to be honest with yourself – but with so much to choose from, it is equally important to be clear what sort of holiday you are after.
The traditional options remain, of course – you can still brush up your dressage, jumping or general riding techniques with help from qualified instructors, or enjoy the countryside from the back of a well-behaved pony if a gentle trek is more your style. However, although Britain is very well served for this kind of break, venues such as Spain and Iceland are proving increasingly popular.
Available in a huge number of places around the globe, trail riding is a great way to see a country, moving on each day and staying overnight at a number of different places along the route. Accommodation on this sort of holiday can be varied, ranging from wayside inns and guesthouses to nights spent under canvas – and facilities to match – so if running water and a proper loo is important to you, it certainly pays to do your homework ahead of time! On the other hand, if the rugged outdoors in all its glory stirs your blood, a good selection of holidays offer horse-back camping expeditions to remoter parts of the world.
As another possibility for the adventurous, horse safaris offer the chance to combine a good bit of riding with seeing wildlife up close – an experience which is quite unlike any other. These rides are usually based at a safari lodge or permanent camp and generally offer a reasonable degree of creature comforts, though again, it is probably not a bad idea to make sure. If Africa is not for you and you enjoy the American style of riding, you could always stay on a ranch, though if you really want to go the whole hog and try your hand at a spot of cattle herding, do make sure you opt for a working ranch and not one set up just for holiday guests.
Making the Choice
Having settled on the type of holiday you want, a quick look through some of the equestrian magazines, online or at the travel agents should provide you with more than enough options to chose from. This part is seldom much of a problem; however, making sure that a centre which you have not visited, perhaps in a country you do not know, is all its is cracked up to be can be a bit of a daunting prospect. It pays to do some research, and while this is useful for any type of holiday, with riding breaks, you need to consider things like safety and the welfare of their horses too. Looking for British Horse Society approval is a pretty good way to start. Although they largely confine themselves to these shores, there are equivalent organisations in some other countries – but by no means all – and the local tourist board or its equivalent may be some help. Fortunately a number of specialist tourist companies exist and most of these vet their holidays thoroughly, which obviously takes a lot of the hard work out of it for you.
Perhaps one of the best things about riding holidays is that there is something for just about everyone, whether you are going alone, in company, with children, dogs or even your own horse. Many riding centres also have activities for non-horsey friends and partners and a number of resort holidays offer the opportunity of beach rides or trekking, so even if your interest in horses does not extend to spending all day in their company, there should be something to suit. Provided you are honest with the riding centre – and yourself – about your needs and your competence, you should have the holiday of a lifetime.
You might also like...