Eco Holiday and Honeymoon Ideas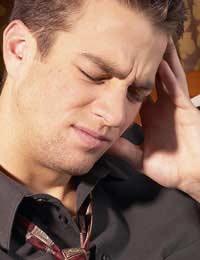 A honeymoon is supposed to be something rather special, and whether you travel to some far flung romantic destination or stay nearer to home, there are plenty of wonderful venues to tempt you and increasingly there are honeymoon packages tailor made for the eco-conscious couple. With more and more honeymoon destinations going green, there's probably never been a better time for the environmentally-aware to tie the knot.
Honeymoon Travel
As with any other holiday, the closer you stay to home, the lower your impact, but if there's ever a time when you can be forgiven for being a little free with your carbon calculations, it surely has to be now. No matter how far you go, and by whatever means, just remember that carbon offset and your green conscience should come out of it unblemished! All the usual advice applies, of course – if you can minimise your flying time and the number of stop-overs, so much the better and don't forget to look into alternative forms of transport if your destination allows.
For much of Europe, the train is increasingly convenient and competitive – EuroStar for instance, travels all the way to the South of France – while for real luxury honeymoons, you might like to consider a journey on the Orient Express. Itineraries cover Paris and Venice, or Thailand and Singapore, as well as trips around a range of locations in the UK. However, if that doesn't appeal, but you still want to honeymoon in style, there are plenty of cruises which take in some of the world's most romantic places, from Scandinavian Fjords to the ecological uniqueness of the Galapagos Islands – and anywhere in between.
Honeymoon Resorts
Romance, rather like beauty, tends to be in the eye of the beholder and so what qualifies as a truly romantic destination really rather depends on you. The good news, however, is that whether that's a tropical beach hut, an eco-lodge in a rainforest reserve or beside a blazing log fire in a Highland Castle, there is sure to be something to suit.
Costa Rica has successfully begun carving a special place for itself in the eco vacation market, leading the way with private rainforest reserves and specially created environmentally friendly resorts and facilities. Honeymoon destinations such as Lapa Rios, which recently converted to run on biodiesel made from used kitchen oils – cutting its CO2 emissions by three-quarters as a result – takes some beating for romance with a very green twist. Newly-weds are even encouraged to plant a tree to commemorate their new married life taking root – the symbolism may be a bit too much for some, but it certainly makes the point! Costa Rica's Arenas del Mar Beach and Nature Resort is another venue you might like to consider, especially if the lure of sand, sea and sunshine is too strong. Eco-friendly and set amid the rainforest, beside the country's glorious Pacific beaches, it's an ideal choice for environmentally-aware, beach-loving honeymooners.
If the idea appeals, but you don't fancy all the flying to get there, our neighbours across the Channel have their own take on eco-friendly honeymoons, with offerings such as the Covertcabin. A minimum-impact cabin, set beside its own small lake, in private grounds in south-west France's beautiful Perigord Vert region of Dordogne, Covertcabin was built using windfall wood from the six-acre forest that surrounds it. Candles and solar lighting combine with a gas cooker and refrigerator and a wood-burning stove to ensure a minimal carbon footprint, and if you feel like a little exploring, there's even a tandem to try.
Honeymoon Planning
All the elements of a wedding demand good planning and the honeymoon is certainly no exception. If you're making independent plans, be sure to allow sufficient time to check out the eco-credentials of the various companies, organisers and providers – it can be a frustratingly slow process at times. Alternatively, there are a number of ethical travel companies which will make all the arrangements for you, often from their own pre-selected and vetted range of tour operators. You'll still need to satisfy yourself that your travel arrangers are as eco-friendly as you'd like, but at least once that's done, you can stop worrying about the rest.
Romantic honeymoons seldom just happen – particularly if they're green ones; they are the result of a good bit of thought, research and forward planning. That said, things have become much easier of late for eco-conscious honeymooners, particularly with the rise of green travel in general, not to mention the emergence of specifically "green" honeymoon packages, tours and cruises. Picking which one to go for, however, may need a little bit of thought, but in the end, it's got to be worth it!
You might also like...