Learning About Local Conservation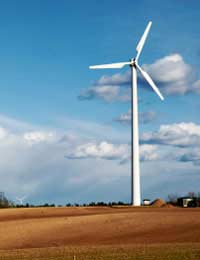 Conservation and eco-friendly holidays are a natural fit and if green-awareness features high enough on your list of priorities for it to feature in your travel plans it has to be a fair bet that you have more than a passing interest in local conservation projects too. However, if you are visiting a place that you have never been before – perhaps in a country which you do not know and surrounded by a language you cannot speak – it can be difficult to turn interest into anything more. You may, of course, have selected your holiday destination entirely on the strength of a nearby project to preserve a particular habitat or save a threatened species and have a visit firmly fixed in your itinerary. On the other hand, if there is some worthy conservation work going on just down the road, it would be a shame to miss it, simply through not knowing. If there is one thing avid eco-holiday-makers soon become very familiar with, it has to be doing their research.
Before You Go
You may have already turned up some bits of useful information in the course of the rest of your holiday researches. Checking out the eco-credential of the tour company, hotel or resort can often reveal the local initiatives they support and this should point you in the right direction to find out more. Many specialist tourist companies and quite a few of the high street travel agents have made it their business to have these sorts of details, since a growing number of travellers are now asking precisely these sorts of questions. In these eco-enlightened times, it is increasingly unnecessary to have to ask the question – if there is anything positive to be said, the tour operators and resorts themselves are usually pretty ready to shout about it and the same thing usually holds true for the local tourist board too.
Controlling Stomach Pain with Diet
The major environmental organisations themselves can often help you find out about what is going on in a particular location, though many of them are very specific and may not always know what other groups are doing. Obviously you would hardly expect the Marine Conservation Society to tell you what was going on in the Kalahari Desert, but it can get a bit more difficult to know who to ask when there is more of an overlap. As a general rule, the World Wide Fund For Nature (WWF), Care For The Wild and the Earthwatch Institute make good starting points and if where you intend to visit has a local wildlife trust or conservation organisation, contacting them is a must.
It can also be helpful to find out what sorts of threatened habitats or endangered species are to be found where you are going. For one thing, it can help you decide which of the many national and international conservation groups to contact, but it is also surprising how often a simple online search using no more than this information, your destination and the word "conservation" pays dividends. With the advent of reliable web-based translation applications, you can even get round many of the linguistic problems too, if your grasp of the local tongue is not quite up to the finer points of ecology.
On The Ground
Even if you have drawn a blank so far, it is worth not giving up. Hotel or resort staff can often be a mine of useful facts and it is certainly one way of testing out any claims of eco-friendliness made in the brochure. The local tourist information bureau is another good place to try – it is, after all, their job to know about these things – and their knowledge is usually the most up to date, something which is not always guaranteed when you are trying to find out at a distance. In some places, organised trips are available to visit conservation projects, so it may be worth asking your tour rep if you have one or keeping a look out for posters or adverts yourself – though if there is a language barrier this can sometimes be more difficult.
More often than not the ever-increasing interest in all things eco means that finding out about local initiatives is remarkably easy to do; only too many people are prepared to tell you all about it and the difficulty can be in separating the green-wash from the conservation reality. However, as with most elements in the eco-friendly holiday, it is far better to know as much as you can before you go – so you can be sure to enjoy your green-getaway just the way you want to.
You might also like...