Out of Season Eco Holidays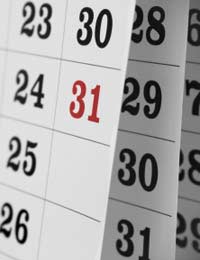 If you're looking for an eco holiday on a budget, then one of the best ways can be to plan to go out of season.
While it's not for everyone – other things can sometimes get in the way – but if your life and work are flexible enough, taking your break outside of the usual peak times means you can make a significant cost saving and often without missing any of the attractions of the place.
Not all of the world's many eco destinations or activities are suitable; there's obviously little point in thinking about going whale watching in California after they've migrated to their Arctic feeding grounds. However, if whatever you're hoping to see or do is available all-year-round, there's no reason why you can't try to bag yourself a bargain and go when things are less crowded.
Understanding the Seasons
A five minute look at most travel brochures will make it pretty clear that the costs of the same holiday sky-rocket during the "season" – but in many cases, this is an arbitrary thing, chosen not because the resort is a better place to visit, but simply to fit in with school holidays. Even a week or two either side of the summer, Christmas and Easter breaks and the cost of your holiday starts tumbling – and opt to go a little further away still from those peak times and you'll see some real price cuts to be had. If you can choose to travel whenever you like, then your dream holiday may suddenly start to seem an awful lot more affordable!
The other thing to think about when you're planning to travel away from peak times is the weather at your destination. Britain and western Europe is, of course, notoriously unreliable so apart from very general trends almost anything can happen at any time of the year. Other countries are more predictable and may have particular wet, dry or stormy seasons of their own.
Some of them are very obvious and a little bit of research will help you to avoid arriving in the middle of hurricane season, for example – but don't be too quick to dismiss a possible holiday venue. The Caribbean "rainy season", for example, sounds like a definite no-no until you realise that it means warm and sunny days with short, sharp showers not grey skies full of endless rain – and holidays can be up to a third cheaper at this time of the year. Do your homework thoroughly and you shouldn't miss out on any opportunities for a low-cost getaway.
Holiday Planning
If you're intending to take the out of season route to budget breaks, you'll need to be careful with your holiday planning. There are a few things to check before you part with your hard-earned money to make sure you don't have any disappointments once you're away.
If the attraction of a given destination is some particular aspect of its flora or fauna, a social event, museum or architectural feature, do make sure that it'll be at its best or open at the time you're intending to visit. Although many things are available year-round, some facilities may not be, especially in smaller or more remote venues, while animals and plants are often seasonal in their behaviour or flowering – so it pays to find out. At some destinations the availability of guides or transport options may also be a little limited out of season – so you many have to book your arrangements before you leave, rather than relying on sorting things out once you arrive.
Whenever you plan to go, make sure your insurance is adequate; it's always an important aspect of any holiday, but it's doubly so if you choose to travel outside of the normal season. Airport staffing and even some medical services can be affected at these less busy times, so make sure your health and accident cover will enable you to get help in the unfortunate event that you need it.
Travelling out of season offers some real bargains – and the opportunity of adventures that you might not otherwise be able to have, especially when money's tight. Plan carefully and make sure you really know what you're letting yourself in for and you should be able to enjoy the holiday of a lifetime.
You might also like...