Useful Gifts to Take for Your Hosts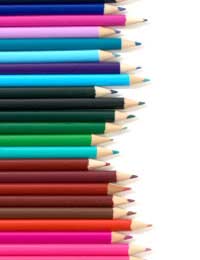 There are few things so pleasant as receiving a gift – everyone likes a present especially if it is unexpected or quite truthfully just what we wanted. There seems nothing nicer than taking something for your hosts, particularly if you are heading to one of the more impoverished regions of the globe. However, getting the gift right can be fraught with difficulty for a variety of reasons, so it is important to consider a few factors before you decide what you are going to pack.
Getting the Giving Right
The bountiful foreigner with gifts for the natives has rather unpleasant overtones of the imperial past in some parts of the world, so it pays to be a bit thoughtful about how you do things. However well intentioned you are, it is vital to avoid coming over as patronising. Likewise, some cultures will require a gift to be given in return, making it difficult for your hosts to feel they can match your offering if it is too elaborate or expensive and the embarrassment may negate the good your kindness was supposed to do. It depends on where you are going, of course, but it is worth looking into these sorts of issues ahead of time and also check what sorts of things are made locally, to avoid a "coals to Newcastle" scenario where you turn up with well-meant items that are cheap and plentiful down at the local market. When it comes to deciding what to take, you may find that other researches you have done on your holiday – perhaps regarding social projects, conservation work or the local culture – will suggest a particularly useful present. Your travel agent or tour operator may well also be able to help you, particularly if you are taking a specialist eco-holiday.
Picking Something Useful
What you can take is inevitably limited by what will fit in your baggage and in many cases the customs and import legislation of the country you are going to visit – so it is often better to opt for small, relatively cheap items and take plenty of them, especially if you intend to call in on schools or orphanages on your travels. Postcards of your home town or perhaps sights of Britain – especially historic castles and major landmarks – make good small gifts to hand out. We often forget when we go to other countries as tourist that the local people are as interested in our home as we are about theirs – and pretty pictures go down well in anybody's language! In the same way, cheap tourist maps make good wall display fodder for schools – and remember too those magazines and books you bought to while away the time in the departure lounge and on the flight. Most schools will welcome even the smallest of boosts to their resources with open arms. Pencils are another good idea and best of all if they are a bit different in some way – with "A Present from Britain" or something similar emblazoned on them. For large groups, particularly children, do be careful that you have enough for everyone – nobody wants to be the one who gets left out. Sometimes the best way is to give your offerings to whoever is in charge and let them sort it out afterwards, to avoid any embarrassment.
In many parts of the world, one of the most useful gifts is a simple first-aid kit. With medical supplies frequently in short supply – and often the biggest problems are shortages of simple things like bandages and dressings – the sort of kit easily bought in the UK for a few pounds contains a wealth of really useful items and fits easily into your luggage. On that topic, however, do be sure to check the current security arrangements for anything you intend to take, as they are somewhat changeable at the moment, to say the least!
Giving someone an unexpected present is one of the nicest things you can do and for some peoples of the world, the giving and receiving of gifts is loaded with cultural and social significance, so you ought not to be too surprised if you end up with something in return. Even in places where this sort of exchange is not commonplace, if you get the giving right, the very least you will get back will be respect and goodwill – very well worth having for their own sake.
You might also like...