Research Benefits to Local Communities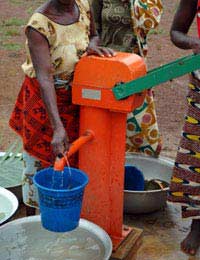 With the explosion of interest in eco-tourism over recent years many tour operators are now as ready to tell you about the benefits to local communities as much as they are about the holiday experience you are going to have yourself. In many cases, if you are planning on taking one of the specialist "niche" holidays with one of the industry's reputable firms, much of the work will have been done for you when it comes to knowing how your tourist pound translates into real benefit on the ground. However, even if you are using a more mainstream company, with a little bit of digging, you should still be able to get a good idea.
Before You Go
If you can manage to get hold of the travel firm's environmental policy, you should be able to find out quite a bit. The answers to a variety of important questions should be found here – but what you really need to be looking for is how they support the local economy and people – ideally employing a fair proportion of local staff, sourcing food, products or services from the area and so on. Their arrangements for waste, recycling, water and wastewater are important too, because these services are often shared with the rest of the community. A company's attitude to its own environmental policy can also often tell you as much as anything the document itself may contain. If they assure you that they have one, but it is either not written down, or you never seem to able to get anyone to send you a copy, then it is probably fair to be more than a little suspicious. Green-"puff" is, after all, rather easy to produce!
The internet can also be another useful avenue to use before you go, to look for any insights into the social or cultural history of the region you are intending to visit or to find any schemes or initiatives which have been set up around tourism to benefit the local community. This is as applicable to holidays in Britain as it is to stays in more exotic lands. With the downturn of many traditional industries – such as fishing and farming – within the UK many areas have been forced to diversify to enable the community to survive, with tourism being one of the options often embraced.
Once You're There
Once you are on the ground, it should be possible to spot the signs of benefit. Although some things are easier to see than others – the numbers of locals in direct employment in the tourist trade as drivers, guides or in the hotels, for instance – there are other ways that tourism can benefit a community, which may not be so obvious. Sometimes indirect benefits such as better infrastructure, roads, sanitation and telephone provision, which are primarily brought about to meet the tourists' expectations of a holiday destination, have a spin-off benefit to the local people, as they also now enjoy better facilities. New schools, hospitals, water and wastewater treatment plants and energy projects can all signal that a healthy amount of the money coming into the area is being ploughed back into providing local amenities and improving living standards and access to services.
Relative local affluence can also be a guide, particularly in poor regions. If the local community looks noticeably better off than others round about, this can often indicate that there is a genuine tourist industry benefiting the people rather than simply tourism imposed upon them. The local economy is often the best guide to how significant tourism is in contributing to the area's financial well-being – with the number and variety of jobs either directly in tourism, or indirectly supported by it, being an important pointer. This may not necessarily mean much, if all of the employment is at a low-wage, menial level; however, the more locals there are in managerial roles, the more successful the integration of community and the industry has been. Buying local skills is every bit as important as buying local produce.
The idea that the money we spend to enjoy ourselves on holiday does at least something to benefit the area's people is a very attractive one – and nothing if not fair. Researching how and what the tourist industry brings to a given region is not always a particularly straight-forward thing to do, but with a little bit of ingenuity and effort, it should be possible to build a pretty good picture.
You might also like...