Campaign for Eco-Tourism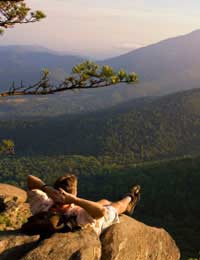 Travel as a holiday-maker to the developing world and you cannot fail to notice the harsh reality of globalisation as the inevitable consumerism of traditional tourism irreconcilably rubs shoulders with subsistence lifestyles. However well developed your eco-awareness and social conscience there is no escaping the fact that loose change in your back pocket is very probably more than most of the local people will earn in a week and that the true cost of being there is some environmental impact. Of course, as a good eco holiday-maker, you will have taken steps to ensure that this is as low as possible – making appropriate transport choices, sorting out your carbon offset and buying local goods and services – but what can you do if you start to think that this is no longer enough? Clearly, stopping travelling is one option, though hardly an attractive one and in any case, apart from salving your own conscience, it is unlikely to have a huge effect on the world's tourist industry – international travel nets around £250 billion a year globally. A better approach and one which is likely to be far more productive is to campaign for your cause.
Getting the Message Out
Just talking to people can be one of the best ways to begin – family, friends and colleagues – though try to keep it light and accentuate the positive rather than always harping on about the negatives; no one likes an endless diet of gloom and doom! Most people are well aware of the climate change and conservation debate, but many may not be aware of the wide range of eco-holidays available. It is not so many years ago that conservation breaks principally involved the likes of hauling dead supermarket trolleys out of canals – so talking to someone who has actually been on one of the more up to date kind can help dispel a lot of myths. If you feel brave enough you could always offer to talk to local schools, the WI or other local organisations. They are almost always on the look-out for new speakers and environmental matters are, of course, a highly topical subject, making it a great way to get the message out to a wider audience.
Praise Where Praise is Due
Just as no one welcomes criticism, everyone likes to be told that they have done a good job. If you enjoyed your holiday, do be sure to tell the tour operator, the travel agent and the people involved on the ground, but you need not stop there. Many parts of the tourist industry are trying to green-up their act and if you come across something which makes good environmental sense, never be afraid to let them know. There is almost no limit to the number of people who will tell them if they have got something wrong, but far fewer will be as quick to pat them on the back when they get it right. Not only will your letter stand out from the rest of their post-bag, but it helps to get the psychology right, too; the proverbial carrot is often a more powerful device than the stick. A positive campaign, giving praise where praise is due is likely to be far more effective in the long run in encouraging further green initiatives, though there is nothing wrong in making a few tactful suggestions as to how things could be improved, when the occasion demands.
Perhaps the best way to campaign for eco-tourism is simply to promote it. Without the ability to generate sufficient financial return, no green-travel venture can survive and it is ironic that in many ways, the more eco-friendly the initiative, the more exposed it is to the risk of monetary failure. Small, remote projects – particularly community-based ones – can often face difficulties simply because too few people know of their existence and marketing themselves effectively is both costly and difficult to do on the world stage. A well-conducted campaign – however small – is a useful way of advertising and can help good eco-travel opportunities compete with the often cheaper offerings of mass-tourism.
The pendulum is beginning to swing, however. Fifteen years ago, what was then termed "nature tourism" accounted for only seven per cent of all international travel revenue; today that figure approaches 20 per cent. Your campaign may be pushing on an open door – and the best of it is, there is no need for placards or confrontation. In all things, eco-tourism is nothing if not low impact!
You might also like...