About Our Site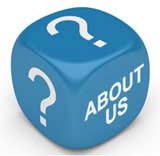 EcoHolidaying was formed to offer a unique reference point on eco friendly travel guidance and advice.
The EcoHolidaying website helps the increasing numbers of people who are looking for alternatives to mainstream holiday packages that pay little heed to the environment. You may want to avoid consuming extra energy and resources just for pleasure, or you may be concerned about the effects of the tourist industry on ecologically or culturally sensitive regions of the world. In fact, if you know what to look for, there is lots of scope for fun activities, relaxation and discovery in memorable locations, whilst maintaining impeccable eco-credentials.
Eco tourism is fast becoming a popular concept. If the ecological impact of leisure activities isn't something you'd ever really thought about before, you can find out the facts by reading the articles on EcoHolidaying before making up your own mind - and then, if you decide you want to make your holidays more eco-friendly, take a look at our list of suggestions. There's sure to be something that catches your imagination. Even if you are already a committed eco tourist, we bet our site will give you some exciting new ideas for your next adventure.
EcoHolidaying explains how to check out how eco-friendly a holiday really is, and suggests a range of ideas to suit all budgets. Spend a week messing about in boats on Britain's canals; stay at an eco-lodge in Germany; experience an eco-hostel in Scotland; take a balloon safari over Africa ... the suggestions are ours, but the choice is yours.
Our concern was that there was no single UK resource for interesting features and practical advice on this subject.
Our features and articles are written by experts - who have experience, or a particular interest in this area.
Our Background
EcoHolidaying was founded by John Rowlinson, the founder of PtS.
John, through PtS, is involved in a number of ventures including software and property companies. A percentage of revenue from these activities goes towards funding EcoHolidaying and a number of similar sites.
Our focus is simply on having experts create the highest quality information possible that is widely read.

Related Articles in the 'Site Information' Category...